Family Member Profiles: Doc L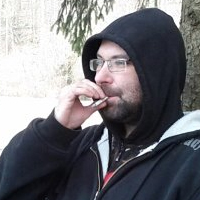 Artist Name:
Doc L
Role:
Song Review
Talents:
Rap lyrics and vocals
Details
:
Doc L is a rapper with an excellent wit and command of syllables and flow. He was a member of the original three-man team that was at the very root of MsP in 2000 with iLL cHrome (MooN ShynE) and K-Dogg (K-Maculate) together known as D.i.c.K. After the group disbanded in 2002, Doc recorded two tracks with MooN ShynE under the name Flight, before becoming inactive. After a ten year hiatus, Doc has returned to the mic to set it aflame once again, and the seeds are now planted for a reunion with MsP's original 3 founding fathers.
Click
here
for music from Doc L.