Kim Pingul will be performing at Uncle Mike's on 57 Murray Street in New York City on October 22, 2010! If you're a fan of acoustic music, make sure you check it out! 5FaM affiliate Chris Quiogue will also be performing as well.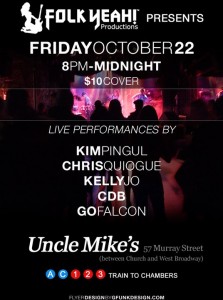 Here's a song that Kim Pingul and I worked a few months ago. It's a Kim Pingul composition, and I helped produce it.
More stuff to come soon!
-mnshyn